Featured
OFFERS
Arrow Image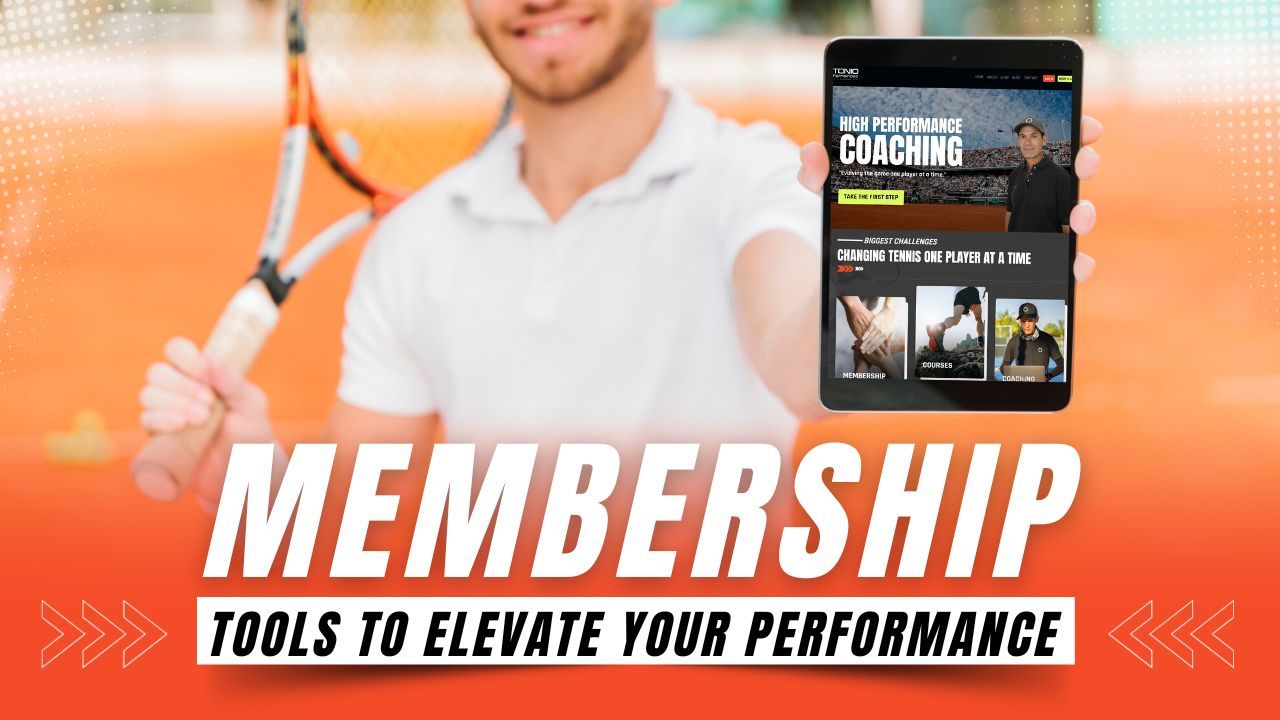 membership

 
Tools to elevate your performance
Embark on a transformative journey by spending a year alongside me, and you'll uncover a deep and nuanced understanding of the game that has evolved through a lifetime of passionate involvement. This unique opportunity offers you an immersive experience that delves into every facet of my perspective.
View Benefits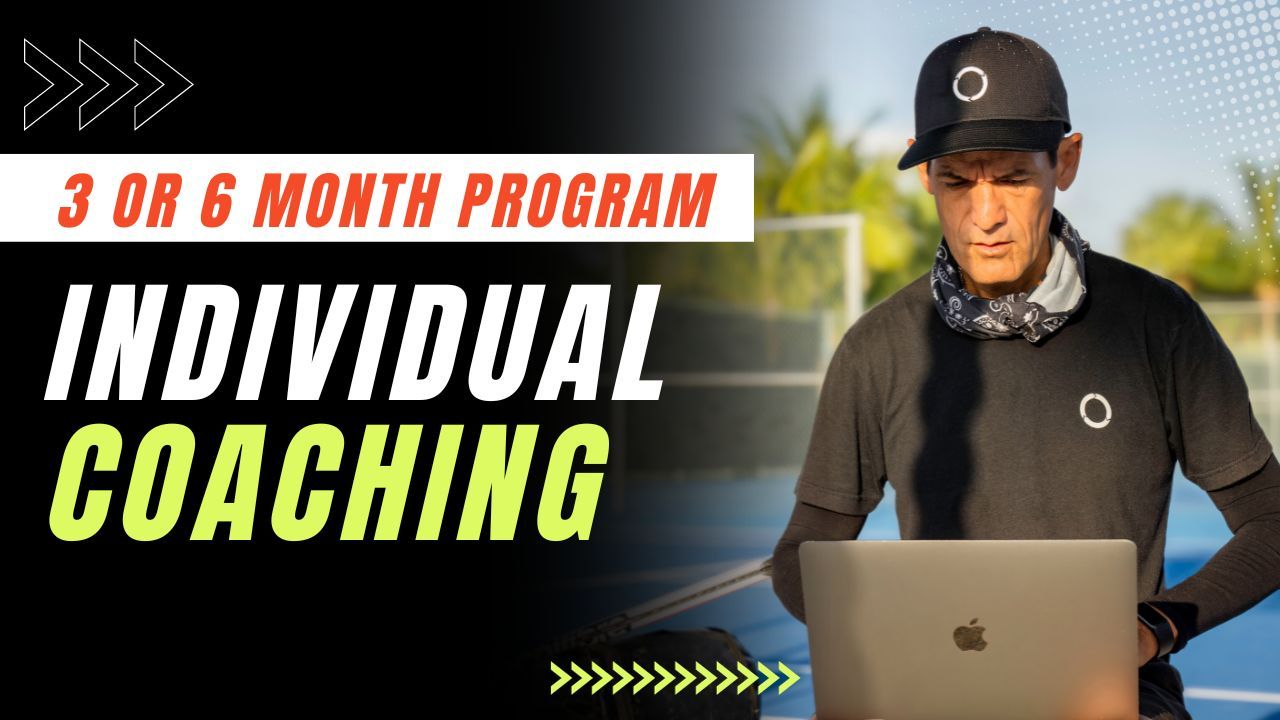 INDIVIDUAL COACHING
Discover Your Personal Genius Zone with our Tailored Coaching Program: 'Unleash Your Potential.' Opt for either the 3 or 6-month program.
Contact Us
about academy
THE ZONE OF GENIUS
Arrow Image
High Performance development starts from the inside out. The mindset is strongly connected to all aspects of your personal performance level. The developmental journey is focused on the areas of The PLAYER'S Mindset, The GAME's Strategy and Technique, and The OUTCOMES, the quality of your inner experience.
We help you understand what is the fundamental goal to perform at your best and enhance the quality of your inner experience, developing your personal blue print based on your strengths-weakness profile.
Read More
I met tonio at the age of 17 when we were both starting on the pro tour so I have been a witness of his path. He was a conscientious player so he used the same mentality to develop himself as a tennis coach. He has put lots of hours trying to understand all aspects of the game and in particular the human being in the equation. Tonio will give you the very best of his knowledge and experience. An opportunity worth taking.
JOEL FIGUERAS
TENNIS DIRECTOR OF THE RAFA NADAL ACADEMY BY MOVISTAR
From 1985 to 1990, Tonio served as a one of my coaches and improved my clay court game. His knowledge and understanding of how to approach the clay court proved invaluable. With Tonio's help, I won my first Grand Slam title in 1987 at Roland Garros and earned the number one world ranking. After the French Open win, Tonio and I traveled to tournaments in Hamburg, Berlin, Paris and New York. We have remained friends and train together prior to my charitable exhibitions matches.
STEFANIE GRAF
WTA #1 | 22 Grand Slam titles | Golden Slam 1988 at the Olympic Games in Seoul.
I had the chance to share time with Tonio for three Seasons during the German Tennis League. One of his attributes was the ability to understand my strengths and believe in my potential to help me to perform at the best of my personal abilities. His personal empathy made him a valuable coach to have around.
MARC LOPEZ
#3 IN THE ATP TOUR DOUBLES RANKING
I know Tonio since I was 11 years old. He is an absolute pleasure to work with. After only a few sessions, I was already able to see a dramatic improvement in my game. He is able to identify what you're doing wrong, and give tips on how to fix it. He's a positive person, and gives great feedback in an encouraging way. He'll take the extra time to talk you through things and continue to work on specific problems when needed. Overall he is a very highly recommended coach!!!
ZANE KHAN
FORMER #16 ITF JUNIOR.
I started working with Tonio in August 2020. We instantly had a very strong bond and had a lot of similarities in our personalities. First of all, Tonio is a great person. He truly wants the best for me and has given me so much knowledge and wisdom along our journey. He has helped me a lot about how to approach the game and how I should play tennis with my game style. He is the only coach that has told me that my defense and fighting spirit is actually a weapon and something I should never lose. He's also taught me so much about positioning and how to move forward into the net effectively. From Tonio's help, I was recently the #1 NCAA singles player in the country. I'm excited to continue our journey together and reach new heights on the pro tour.
LIAM DRAXL
TOP 10 JUNIOR ITF. #1 NCAA SINGLES PLAYER IN AMERICAN COLLEGE.
"I met Tonio 2013 and since then we have been in touch very often. His passion for getting better as a coach is one of his biggest strengths. That gives him so much knowledge about the Technical, Physical and Mental aspects of the game. His experience on tour as a former player, plus his passion for coaching skills, make him one of the best coaches in the world. I learned a lot from him by sharing experiences, methodology and view of life. Tonio definitely is a top coach for all levels."
JOAN ALBERT VILOCA
ATP COACH /ALUMNI/ATP #47
"Tonio is first and foremost a very inspirational person. He has a very calm way of going about his work with each individual he works with. His two books have had a profound influence on how I approach my own coaching and Tonio is now giving parents and players the opportunity to benefit from his lifetime of experience within tennis, is an opportunity that you don't want to miss out on. Antonio is the kind of guy that I would like to pass on my own kids to when they grow up."
ADAM BLICHER
AWARDED WITH THE PAUL ARBER YOUNG COACHES AWARD
Tonio is an extremely rare person, tennis and mental skills coach. I could spend a lot of time talking about his human qualities (which are beyond exceptional) however; more specifically as a coach, Tonio has a unique ability to sum-marise a complex problem into a simple solution. He does this with great confidence, clarity and calmness. The time Tonio has spent educating himself is beyond compare in the Industry, and this comes across clearly In any interac-tions you have with him. Throughout all my travels, I have not met another person or coach like Tonio and would recommend him without hesitation.
CHRIS BEGG
INTERNATIONAL TRAVELLING COACH
Being around Tonio opened my eyes to what I had no idea tennis consisted of. It made me want to research more and learn as much as I could putting pieces together on how to develop my players. I started to learn what made a player good and my thinking about the game took a shift to a much deeper level. I started to understand how important the mental aspect for the player is. My time with Tofio helped me immensely into the coach I have become today and am extremely thankful for the time I was able to spend with him.
SHARIQ KHAN
COACH OF FARIS AND ZANE KHAN
Tonio was and is almost like a second Father to me. He always listened to what I had to say, it did not matter if it was personal or a tennis issue. His advice was always helpful. Whenever I lost he built me up, he made me work and convinced me that next time was going to be better and that I should look with faith into the future. My parents also listened to his opinion and learned from his experience. I feel fortunate to have experienced him as a coach and as a person. He is a great mind coach that could understand and help his students.
LAURA SADRIA
TENNIS PLAYER